Resistance fighter Manolis Glezos honors the dead of 1973 Students' Uprising, in Athens Greece 
Manolis Glezos greets these who lost their lives to bring democracy in Greece.
Friday, November 17th 2017, commemorates the 44. Anniversary of the Students' Uprising.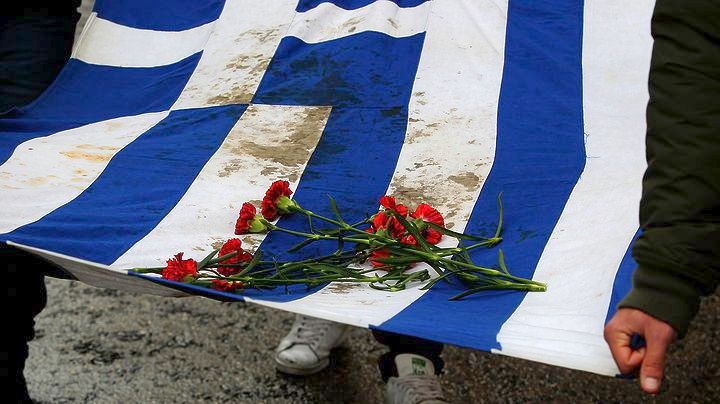 Greek flag that still has some blood traces.
An army tank crashed the main gate of the university and where thousands of students were were chanting slogans against the military dictatorship.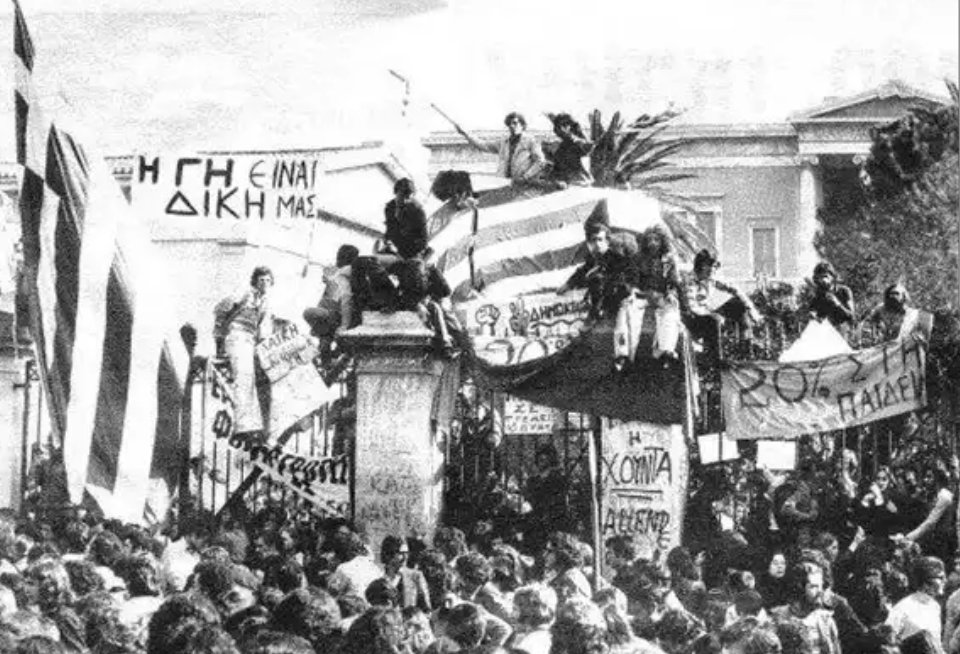 Police is cleaning the blood, majority of protesters has been arrested and tortured in military prisons.
In the four days that shook Greece, estimated 16 to 28 people were killed inside and around the Polytechnic University.
http://staticxx.facebook.com/connect/xd_arbiter/r/lY4eZXm_YWu.js?version=42#channel=f3cee60867a09cc&